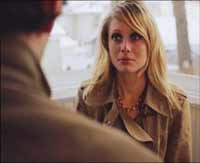 There are women who are unlucky in their love life. They are usually women at age 30 and over. One can divide them into several groups for convenience.
A woman who understands everything
She really understands all his problems that his wife never understands. She even accepts the fact that he cannot divorce his wife. This understanding can last for years. She understands that she should not ask unnecessary questions or cause problems to a man. That is to be always ready, for example, to take a day off work if he suddenly finds some time off his wife, children and work. Usually, he has a low-paid job, that is why his ever-understanding woman has to give him good trousers for his birthday, a jacket for his child or face powder for his wife.
She fully understands that he cannot go on holidays with her. She understands that he has to visit his terminally ill mother-in-law with his gravely ill wife and a child with psychological problems. She also has a proper understanding of his coming and going with a suitcase.
Some time later she decides to break up with him for good. But he turns up with a bouquet of mimosas and whispers a magic spell: "You understand everything, don't you?" This phrase mesmerizes her and she keeps on understanding everything for many years of their hopeless relations. When her age enables her to understand him no longer, she is left alone without any understanding in her home.
A woman who does not want to get married at all
As a matter of fact, she does. But she keeps on repeating that she does not. For some reason that she cannot explain herself, this type of woman is certain that marriage is a form of legalised prostitution. In addition, she thinks that dropping a pair of men's socks in a washing machine is backbreaking work for a woman. Is it for feminists?
She does not perceive striking differences, but she suspects that something is amiss. She feels rather lonely, especially at nights when the wind is blowing outdoors and maybe a pair of not very dirty socks is not so execrable. Nevertheless, she fights off these treacherous thoughts and any sign of her weakness. "Why do I need a man? I earn a living myself. Moreover, I can't stand somebody walking back and forth before my eyes." These are her typical thoughts.