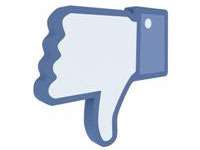 The founder of WikiLeaks Julian Assange in an exclusive interview to RT (formerly known as Russia Today) called Facebook the greatest espionage tool in history. According to Assange, Facebook automatically collects confidential data of the registered site users, and later this information is transferred to the U.S. intelligence.
The founder of the WikiLeaks said in a television interview that Facebook is the greatest spy vehicle ever created by human beings. He added that we were dealing with a very detailed database about people, their habits, their social ties, addresses, places of residence, relatives, and all these data is located in the United States and available to U.S. intelligence.
Answering the question about the role of social networks in shaping the recent revolutions in the Middle East, the infamous online journalist said that Facebook in particular was the most disgusting of all espionage tools ever invented. He said that the users should be aware that adding a contact on Facebook they are working for American intelligence, updating its database. Other intelligence can either hack Facebook, or get this information from the Americans in exchange for some services.
He stated that Facebook, Google and Yahoo, all large American companies, have built-in interfaces for the use by the American intelligence. Does this mean that Facebook is in the hands of the American intelligence? No, it is different. It means that the U.S. intelligence agencies have legal and political means to pressure them.